December
Volunteers of all ages WANTED!
December 6

from 6-9:00 pm Harn Homestead

Museum

Territorial

Christmas"

An event for families and children with hay rides, crafts, lots of good food and a yuletide theme. Contact David Sapper at dsapper

@harnhomestead.com

. http://www.harnhomestead.com/
Saturday, December 8: Urban Mission 9-12 AM or until 4:00 pm. Bring money for lunch:
Help 250 Oklahoma families holiday shop at the Urban Mission Santa Store.

3737 N. Portland.

Contact Linda Leonard volunteer@urbanmissionokc.org
or sign-up at Woods.
Sunday, December 9: 10-12 AM S.A.D.D. is looking for a few good elves to set-up the holiday store @ the Ronald McDonald House. Text Chance if interested: 1-949-514-1055. Where? 1301 Northeast 14th Street, Oklahoma City, OK 73117
Gentivia Home Health Service Opportunities
Contact Mrs. Michelle Ellis for more details michelle.ellis@me.com
a. Monday, December 10, 2:00 PM Canterburry Memory Care: Read a Christmas Story and give treats at Memory Care @ Canterburry
b. Sunday, December 16, 2: 00 PM Make Gingerbread Houses at Assited Living, Canterburry.

Contact Mrs. Michelle Ellis for more details

michelle.ellis@me.com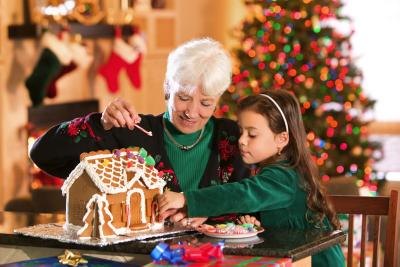 Holiday Divisional Giving
Upper Division
Friday, December 14- Fountains at Canterbury (Independent Living)- 3:07-3:52- All Upper Division. 1404 NW 122. Contact Person: Becky Strong,
bstrong@watermarkcommunities.org, 751-3600 Ext 1033.
Monday, December 17
- Epworth Villa- 3:07- 3:52- All Upper Division. 14901North Pennsylvania. Contact Person Brittany Baez, bbaez@epworthvilla.com, 405-556-2273
-Art Department:
Stockings for Britton Elementary. Monday, December 17, 12:25-1:20. Contact Mrs. Seitter seitterp@casady.org.
-Service-Learning Department: YAC: Warm Project for Positive Tomorrows. Friday, December 7, 4:00 PM. Contact Mrs. Clay: clayc@casady.org, 405-520-1325. Blankets made in November will be delivered to Positive Tomorrows. 5:30-6:30 Service-Learning presents Winter Holidays @ Boys and Girls Club @ Memorial Park, 39th and Western.
Monday, December 3- Fountains at Canterbury (The Inn)- 3:15-3:45 - 8th Grade Quartet. 1404 NW 122. Contact Person: Schnedia Evans, 749-3600, Ext.1004
Thursday, December 13-
Vineyard- 3:15-3:45- 7th & 8th Grade Chamber, Statement Club-Vineyard (Assisted Living). Contact person: Patty Ridenour,
statesmanClub-LED@emeritus.com
. 10401 Vineyard Boulevard Oklahoma City, OK 73120
(405) 775-9009
December 12: International Club: Building Bridges of Understanding through the arts with Japanese Sister Cities. Contact Mrs. Robertson robertsonl@casady.org or Mrs. Clay clayc@casady.org. Art work will be mailed to Dr. Clydia Forehand.
Lower Division
2nd grade project:
Hurricane Sandy Relief ends November 30th. Contact Mrs. France francea@casady.org
4th grade led-LD Project:
Infant Crisis Services Drive. Contact Mrs. France francea@casady.org
Primary Division
December 6: K-Holiday
Program at the Vineyard, Statesment Club. Contact Mrs. Sharp sharpj@casady.org
School Wide Project:
Infant Crisis Services Drive. Contact Mrs. Sharp sharpj@casady.org
OK Humane Society city-wide supply drive, "Wishes for Wags and Whiskers". The goal of the drive is to replenish supply stock and raise 6 months' worth of needed supplies. Oklahoma Humane Society is hoping to reach this goal through wish trees hosted by local supporters. These trees will be covered in wish ornaments with a specific wish on them that individuals can take and fulfill as a tax deductible gift. If interested in having a wish tree, contact

Amy Shrodes,

Manager of Development,

Central Oklahoma Humane Society,

(405) 607-8991

,

amy@okhumane.org, www.okhumane.org
The Art of Encouragement:

Sends out holiday* cards to veterans all over the country, including those in VA hospitals and care centers, as well as current military service members. Examples of holiday cards include Christmas, New Year's, Hanukkah, Kwanzaa, etc.
HOW TO FILL A TAOE Holiday Card
1. Thank the veteran for service to country
2. Sign your name
3. Write where you are from
4. Anything extra is great
January
Language Academy @ Nichols Hills United Methodist Church:

After School Language Program: Children 3-12 in Spanish and French needs advanced high school language students as teacher's aides. Volunteers will work with native speakers from Language Associates in the target languages and be involved in a full-immersion interactive lassroom program. Classes are from 4:00-5:30 twice a week: Mondays and Wednesdays or Thusdays and Thursdays according to the age group. Each session is 8 weeks long. There will be two sessions in the spring and two sessions in the fall. The spring will also have a Spring Language Camp volunteer opportunity over Spring Break. Classes start January 7th.

Contact
Melissa Nelms,
Nichols Hills UMC
Director of Christian Education and Language Academies, melissa.nelms1@gmail.com or 4
05.842.1486

x 307
Special Olympics athletes and take pride in
knowing you are an important part of a program
that offers opportunities to thousands of
athletes with intellectual disabilities across the
state.
BOWLING - Unified SATURDAY, JANUARY 12
th
AMF Moore: Shifts:
8am—Noon and Noon—4pm
Windsor Bowl: Shifts:
8am—Noon and Noon—4pm
Heritage Lanes: Shift:
8am—Noon
BASKETBALL SATURDAY, JANUARY 12
th
OU Huston Huffman:
Team Competition refs & scorekeepers.
Some experience preferred.
Shifts:
8:00am—12:30pm
Noon—5pm
Be a Fan of Competition
Volunteer! Contact:
Cathi Morris, Program Services Manager,
cathi@sook.org,
918.481.1234 800.722.9004
MLK DAY NATIONAL DAY OF SERVICE 2013: January 21, 7:30AM-5:00 PM REBUILDING TOGETHER WORK DAY: http://www.rebuildingtogetherokc.org/ Casady YAC will join the Rebuilding Together OKC MLK Day work day. 40+ Americorps from across the nation will refurbish homes for elderly handicapped Oklahomans in the area of Martin Luther King Avenue. 20 voluteers MINIMUM needed to get a house. No skill needed. The jobs in the past have been painting, changing carpet, declatering, cleaning, and winterizing. The goal being making the home safer for the elderly resident.
Volunteers need to be 14 years old or older. Younger students could volunteer making meals for volunteers but cannot work on site. Volunteer opportunity starts at 7:30 AM and ends when the job is completed. In the past, some jobs have been completed between 4-6 PM.
Musicians to start and end the work day are also wanted. Contact Mrs. Clay if interested. clayc@casady.org, 405-520-1325. All volunteers are required to complete the volunteer application and release of liability available at http://www.rebuildingtogetherokc.org/volunteer/. Volunteers younger than 18 years old must bring a parental signed permission to work, release of liability, and photo publication permission.
Rebuilding Together will provide supplies and tools, but volunteers must:
a. Wear appropiate clothing and closed-toe shoes. Volunteer will receive a Rebuilding Together t-shirt on site.
b. Bring working gloves, protect eyes
c. Bring cleaning products and paper towels
d. Eat on site. If meals are not provided by groups of volunteers, bring snacks and drinks and order pizza to be delivered on site.
Oklahoma Conference of Churches

needs volunteers for a couple of hours in late January to make packages for A Day at the Legislature. Contact Jenifer Sweeten,
301 N.W. 36th Street,
Oklahoma City, OK 73118,
(405) 525-2928
,
www.okchurches.org
Formal party Dress Give Away:
Check your Closet, Make a Dream Come True: Bound-4-Glory and Beyond Inc. http://bound4glorybeyond.org/ non-profit will place donated prom dresses at Boys and Girls Club for deserving OKC teens. Bring your donations to the Woods Community Room.
Check 2012 Give Away story at
http://www.news9.com/story/17286202/prom-dress-give-away-for-needy-oklahoma-teens
SUMMER 2013 POSSIBILITIES
Summer Mission Trip @ Brainstorming Stage: New Hope Moldovia Project. Contact Ellen Payne if interested in helping raise funds to build a water well for a Moldavian Village.